Resources
Bringing joy and enrichment to our participants each day.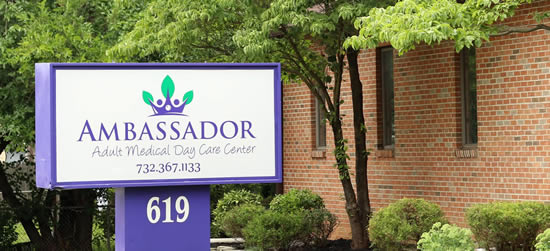 Every day at Ambassador Day Care is filled with exciting programs and activities that focus on social integration, mental stimulation and physical movement. Check out our live calendar and see what our clients look forward to each day.
FREQUENTLY ASKED QUESTIONS
We've gathered some answers to frequently asked questions. If you have a question that is not presented here, please ask us!
Will my insurance cover for services?
All coverage varies and our social worker will  be happy to discuss and guide you through the process. There are many grants available.
Do you provide transportation?
We offer door to door services by our professional staff. This includes, to and from our center, medical appointments and recreational activities.
How do we know our loved one will enjoy it?
Let him/her spend a free trial day with us day with us and experience what we have to offer.
What if my loved one only speaks Yiddish?
We have professional bi-lingual staff that speak English, Yiddish, Spanish, and Hebrew.
How do I know if this program is for me?
If you are experiencing more visits to the doctor or hospital than before, having difficulty getting around at home,having difficulty with managing medications or blood pressure, then you may be eligible for our program. Our nurse will assist you with the process. Call 732-367-1133 to discuss your needs.
What if I can't afford your program?
We customize a weekly schedule along with our flexible fee scale to accommodate our clients on a fixed income.
We've put together a list of phone numbers and websites with resourceful information for you or your loved one.
Ocean County / NJ Resources
Alzheimer's New Jersey 
www.alznj.org
Contact of Ocean County
732-240-6104 or 211
Medicaid Waiver Program
732-349-1500
Ocean County Board of Social Services
732-349-1500
Ocean County Health Dept
732-800-3429738
Ocean County Office for Individuals with Disabilities
732-506-5374
Ocean County Senior Services
732-929-2091
Ocean County Veteran Service Bureau
888-865-8387 or 732-929-2096
Ocean Ride
877-929-2082 or 732-736-8989
Veterans Honorable Discharge Papers
732-349-1500