Our Services
We provide adult day care services to promote healthy aging, well-being, and independence.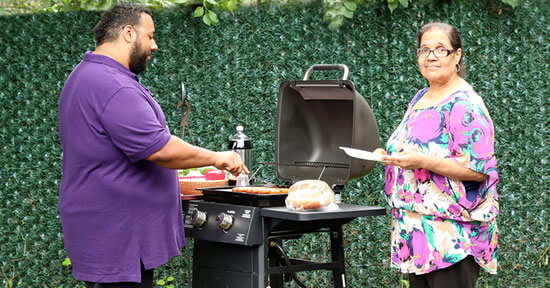 At Ambassador Adult Day Care we offer more than just the basic adult day care service requirements to help each member achieve his or her best possible functional level. Take a look at our services.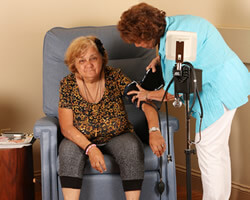 Nursing Services
Our center has two  Registered Nurses daily. They coordinate and assist you with any medical needs including blood pressure monitoring, diabetic monitoring, medication management and more.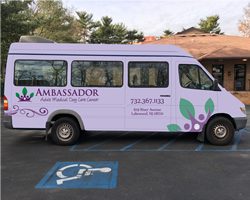 Transportation
Door-to-door transportation to and from the center is available.  We also can provide transportation to medical appointments, shopping, banking, and recreational activities.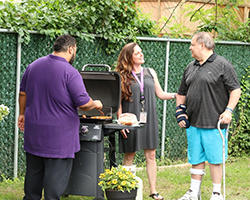 Nutritional & Dietary Services and Meals
Our licensed dietitian is available to assist with weight management and dietary requirements. Delectable hot nutritious meals and snacks served daily. Strictly Kosher meals are available.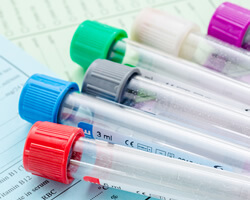 Laboratory Services
Laboratory services are available to our clients. Have your bloodwork completed here and you don't have to worry about the wait. Enjoy yourself & we'll call you when its time.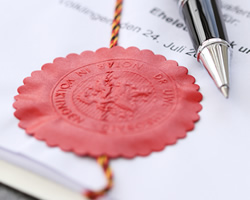 Notary Services
We have a notary on staff for our clients. Just schedule this service with our care coordinator and bring in the documents.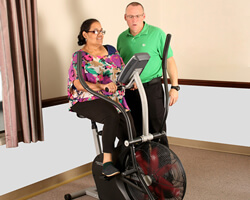 Physical Therapy & Rehabilitation
Physical Therapy and Rehabilitation Services are provided under William Crotty, MSPT. Some of the services provided are Gait training therapy, electrical stimulation, therapeutic activities and more.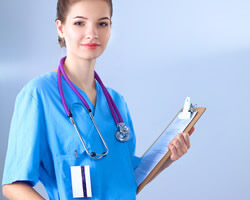 Medical Services
Radiology, Audiology, and Ophthalmology all working in unison with our nursing team at our location.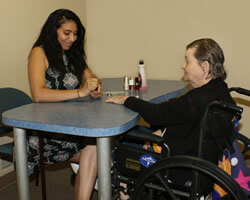 Beauty & Barber Services
A licensed beautician ensures that our members are well taken care of. We offer free beauty & barber services for our members while spending the day at our center.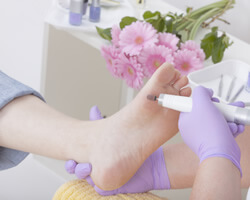 Podiatry Services
We offer Podiatry Care here in our center. Dr. Blakeslee is our center podiatrist. He has appointments monthly at our center.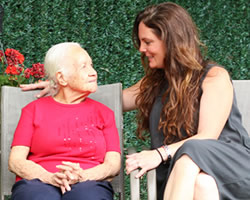 Social Services
Psychosocial assesment, counseling and follow up with a licensed certified social worker. We offer assistance with food stamps, PAAD program and other social services available in the community.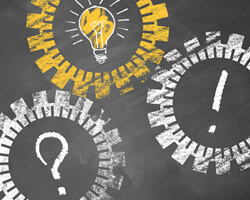 Alzheimer / Dementia Care
Certified trainers onsite with programs designed to enhance and preserve cognitive skills and promote memory stimulation.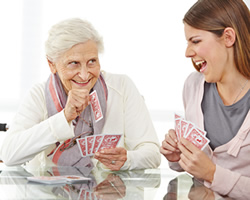 Therapeutic Recreation
Sensory stimulation and activities that promote health and wellness.
Discounted Private Pay Rates
Traumatic Brain Injury Funy (TBI)
Statewide Respite Program
Jersey Assistance for Commnunity Caregiving (JACC)
Alzheimers Association Grant
Caregivers Respite Care / Alzheimers'
Alzheimer's Adult Day Services Program (AADSP)

 Veterans can attend our program FREE of charge.
BENEFITS OF ADULT MEDICAL DAY CARE
You and your loved ones can benefit from our services!

Respite for a Caregiver
Caregivers suffering from "burnout" , who simply need a break or have travel plans.

Socially Isolated
Adults who feel isolated, lonely, and/or depressed and don't get out to see others often.

In Need Of Good Nutrition
Nutritional assessments and well-balanced hot nutritious meals/snacks are good for everybody.

Partially Dependent On Others Or Unable To Manage Personal Care
People who cannot manage all or some of the routine tasks or activities of daily living (ADL's) or those in need of assistance with daily personal care and/or hygiene.

Mentally Confused
People in need of structured activities, individual care, and a safe environment. Alzheimer's, Dementia and persons with other memory disorders benefit.

Physically Impaired
Our nursing staff and facilities are fully equipped and able to assist individuals with a wide variety of needs, including:
Medication Administration
Nursing Care / Supervision / Monitoring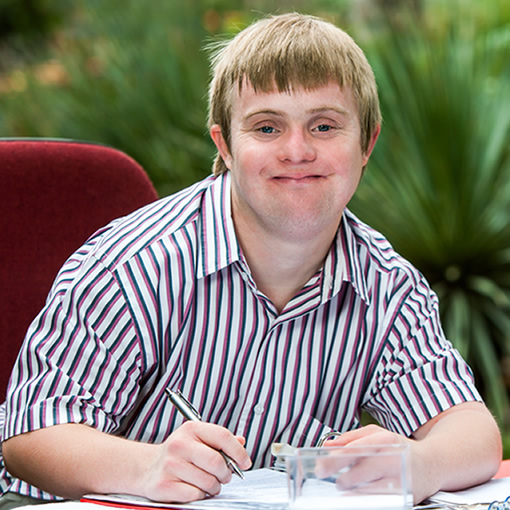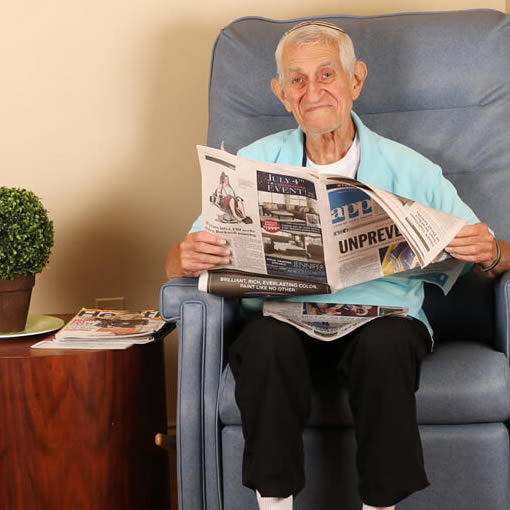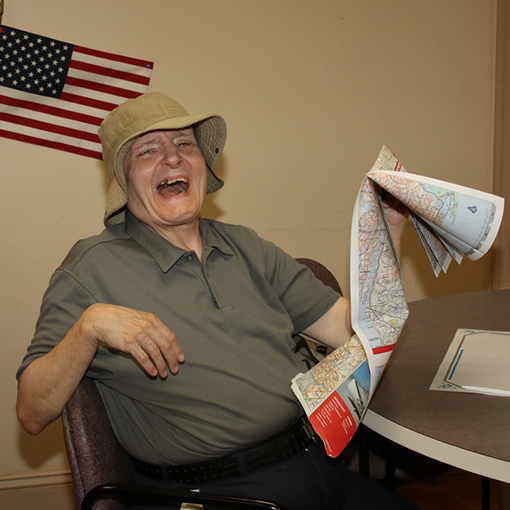 Ambassador Adult Medical Day Care Center services Ocean and Monmouth Counties. Door to door transportation is available in the following cities:
| | |
| --- | --- |
| Bayville | 08721 |
| Beachwood | 08722 |
| Brick | 08723 |
| Farmingdale | 07727 |
| Forked River | 08731 |
| Freehold | 07728 |
| Howell | 07731 |
| Jackson | 08527 |
| Lakewood | 08701 |
| Manalapan | 07726 |
| Manchester | 08759 |
| Morganville | 07751 |
| Ocean | 07712 |
| Ocean Gate | 08740 |
| Ocean Grove | 07756 |
| Pine Beach | 08741 |
| Point Pleasant Beach | 08742 |
| Toms River | 08753, 08754, 08755, 08756, 08757 |
| Whiting | 08741 |
* Serving most locations daily
<iframe src="https://www.youtube.com/embed/dHsoTExFVLQ?rel=0&showinfo=0" frameborder="0" allowfullscreen></iframe>
I love Ambassador Day Care...
"I come here because its fun! The people are beautiful. I like coming here." Lakeisha, Member
I can't do without this place...
"They are on top of my healthcare - right on the ball with me. I can't do without this place. I've made a lot of friends since I've been here. The staff is very nice. I like the trips we go on, the birthday parties, playing bingo and most of all going to the Blue Claws baseball games every Spring. I hope to stay here to the end." Anthony, Member
Warm, caring and compassionate environment...
"Working at Ambassador is like being home, cared for and loved by your own family, you just become an important and integral part of each others extended family's. There isn't a more rewarding job when you make a positive, caring and compassionate difference in the lives of others. The intergenerational benefits are beyond compare, I've seen it with my own 7 year old son, when his teachers have told me time and time again, his favorite thing to do is go to work with Mommy, our children become their children, they love to visit and we all share in each others life experiences. To work in this warm, caring and compassionate environment and the long lasting relationships that are formed on a daily basis starts at the helm." Kristin, Staff
Coming here builds my self esteem...
"They make sure I get my medication on time. The staff cheer me up when I feel down. Coming here builds my self esteem. It keeps me from being bored at home." Blondell, Member
Thank you again for all the assistance...
"Dad has successfully moved and is doing well. Thank you all for his well wishes & good bye festivities. He showed me the pictures. Thank you again for all the assistance & support you all have provided him over the years. He misses you & we are hoping to stop by next time we're in town if I'm able to do a week day. Thanks & Take Care." Nadia, Family Member
Why I like working at Ambassador Day Care...
"I am part of a team that is led by an Administrator with both expertise and compassion; colleagues who demonstrate  a high degree of clinical practice;  and this all takes place with a family atmosphere of warmth, caring, commitment; and always going the extra mile." Darlene, Staff
Proud that I can count myself as part of this team...
"The reason that I like to work at Ambassador is because we provide excellent and superior care to our members. Although I have worked in many Adult Day Care facilities in the past, none of them provide the warmth, love and care like we do here at Ambassador. That makes me feel happy and proud that I can count myself as part of this team." Dovid, Staff
Ambassador is like a home away from home...
"The Ambassador is like a home away from home for me. The staff there is loving, kind and caring. It is awesome to see a staff that works together happily meeting my needs. The happy atmosphere here is enough to start and brighten my day. I am so happy to be a client of the Ambassador..." Lori, Member